Home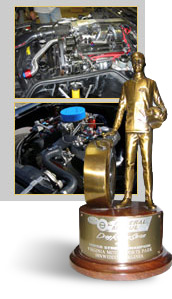 Welcome to the online home for Advanced Automotive of Cape Coral:
Southwest Florida's Full Service Speed Shop!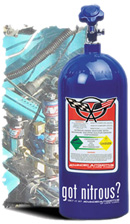 Advanced Automotive offers the best in performance parts, installation, performance upgrades, repair and mechanical services for American Muscle cars, from street to strip.
Not just another website, Advanced Automotive is a full-service parts and installation center, with over 30 years experience in street performance and racing.
You won't find order taking phone drones here, we're enthusiasts and racers ourselves, and we understand the unique nature of high-performance automobiles and the people who own them.
To put things plainly: We "walk the walk", and our accomplishments and awards speak for themselves.
High Performance and Racing are WHAT WE DO!
From old school muscle, to modern high tech performance. We offer new and used parts for performance, racing and restoration, installation and Sunoco race gas to fuel your American Muscle machine.
In addition, we now offer online ordering and parts sales for those of you who can't visit us in person.
Take a look around, check out our site and see for yourself...
Winners choose Advanced Automotive!
Proudly serving Cape Coral, Fort Myers and Lee County for 11 years and counting!
High Performance and Racing Engines


Performance and Custom Exhaust Systems

Sunoco Racing Fuel Sales

Nitrous Oxide system sales, installation and refills

All phases of mechanical restoration offered